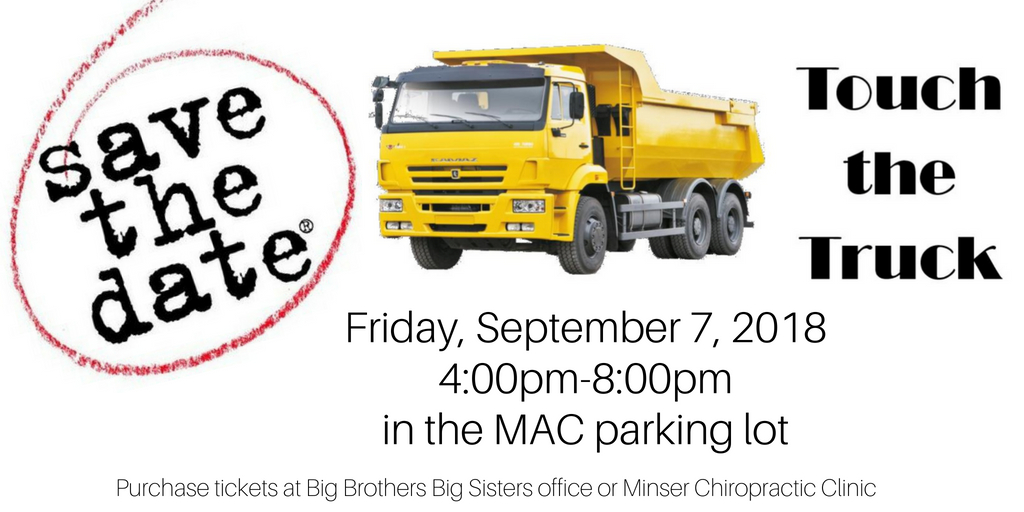 Friday September 7th 4:00-8:00 pm
Bring your family to interact with all kinds of trucks and vehicles. It will be at the MAC parking lot.
Tickets are $4 adults/$2 Children/2 and under are free. They can be purchased at Big Brothers Big Sisters or Minser Chiropractic.
This event is a fun filled fundraiser for Big Brothers Big Sisters of Central Minnesota.
We are excited to have your family join us!