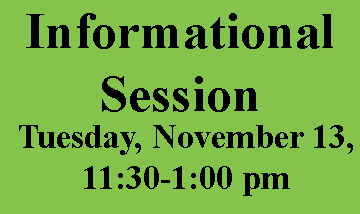 Join us for an informational session to learn what being a Big is all about Tuesday, November 13th from 11:30-1:00 pm.

The first step to becoming a BIG is to attend one of our informational sessions where you will learn what is expected from you during the match and get a better idea of the commitment required and whether or not this is the right fit for you.

Informational sessions are held at the Big Brothers Big Sisters office (203 Cooper Ave N, Saint Cloud). The first 30 minutes will be an introduction to our mentoring program and the last hour will be a more in depth look at the children we serve and training. Both the info session and training are requirements to become a mentor.

Feel free to invite anyone who is interested in our program or would like to become a "Big".

Sign up for this or another informational session by clicking here.