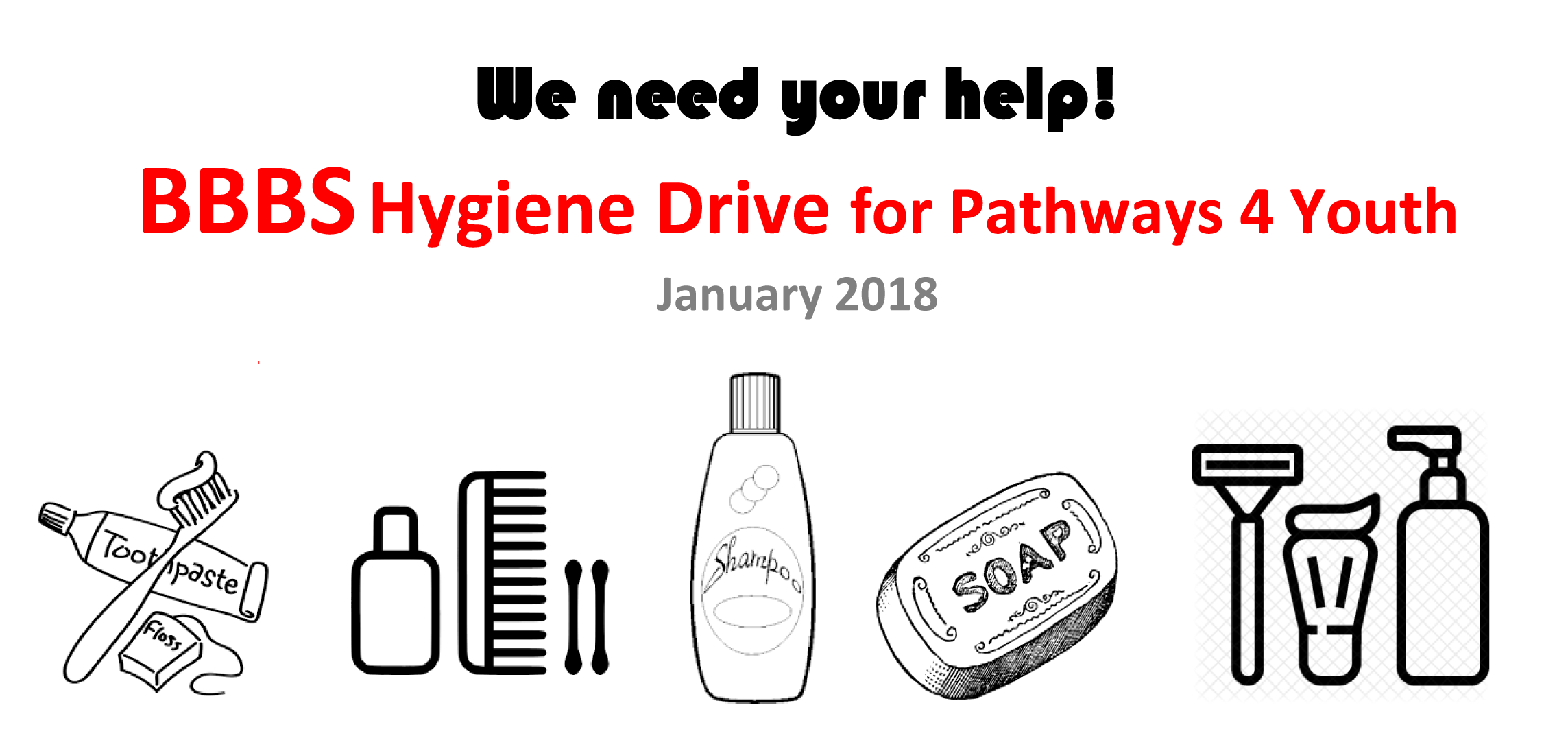 Big Brothers Big Sisters is having a hygiene drive to collect items for our new neighbors, Pathways 4 Youth. P4Y will provide computers, lockers, showers, and laundry facilities for 16-23-year-olds experiencing homelessness in the St. Cloud area.
Ways your match can help:

1. Purchase hygiene products to be donated to P4Y
2. Ask people you know if they would donate hygiene products – either collect and bring them in or direct them to the BBBS office
3. Volunteer on Tuesday, January 30th from 5:30-6:30pm to package up the supplies into kits
4. Create small cards with words of encouragement for those who will be receiving the hygiene kits

Items needed:
• Shampoo
• Conditioner
• Body Wash
• Bar Soap
• Toothbrushes
• Toothpaste
• Deodorant
• Feminine Hygiene Products
• Gallon Ziploc bags (to package up kits)

All hygiene products and cards can be brought to the Big Brothers Big Sisters office located at 203 Cooper Ave N, Suite 162, St. Cloud, MN 56303.

If you have any questions or would like to help out, please contact mbechtold@bbbscentralmn.org or 320-258-4538!